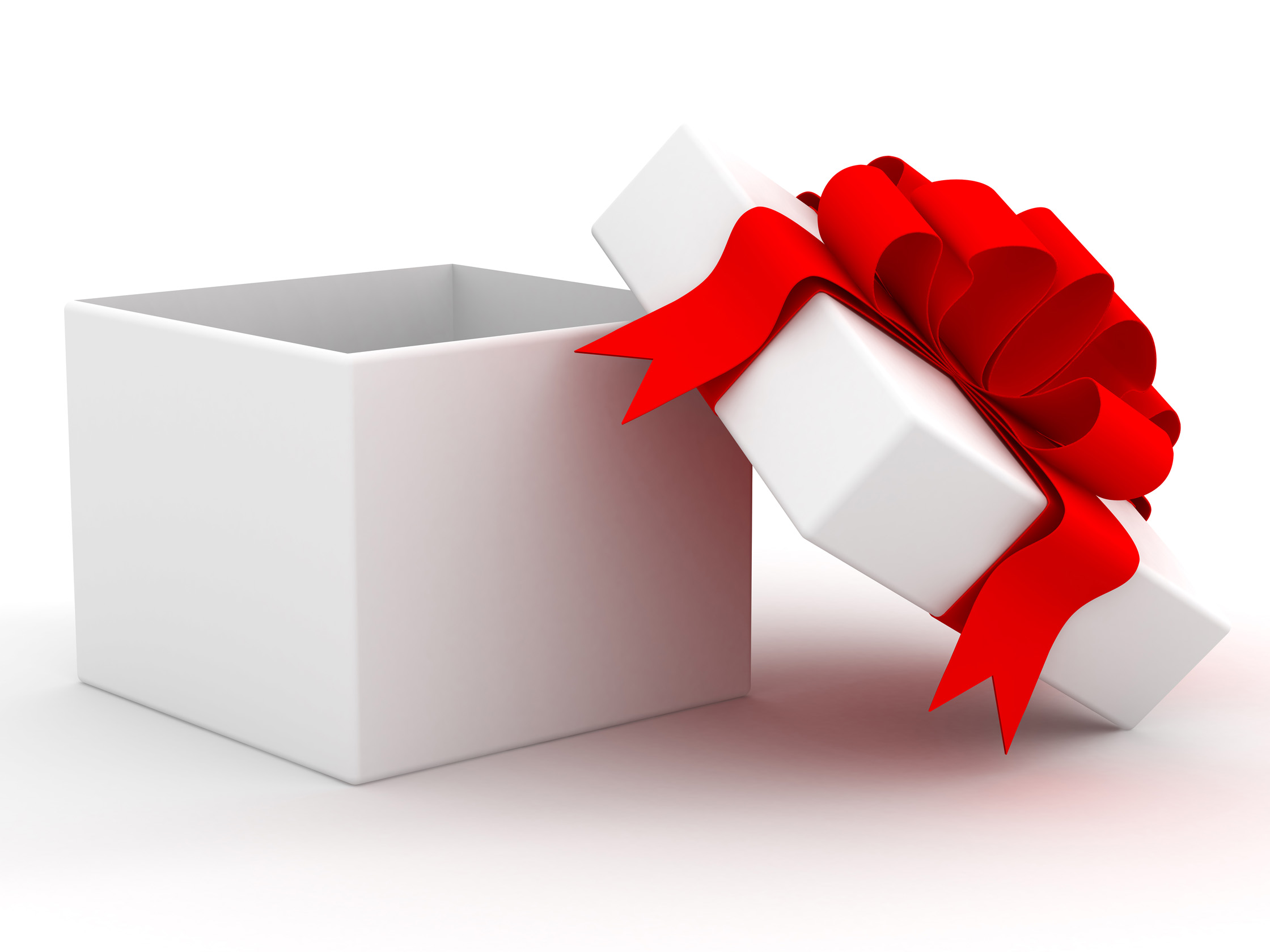 As environmentally conscious as I am, I have to admit that one of my pet peeves is wrapping paper.

I'm not sure where the tradition came from, or exactly when we moved from brown paper with string to ornately-designed rolls paper and ribbons in every shade, but I dislike it.

Not the concept of it- increasing the anticipation of a gift by obscuring it is clever and fun.
But the waste!

The production waste in creating the wrapping paper, ribbons, bows, tissue paper, holiday bags, tins, etc!

And then the disposal waste of it all, as it's ripped to shreds!

It's such a huge waste for a pretty small, and short-lived, and often not even fully appreciated, piece of decoration. Plus, there's this consumer pressure to buy it, as it has become part of the gift-giving ritual.

I say fight the system!
Save your money, and the earth, and consider one of these fun, funky wrapping paper alternatives:
Fabric. Got a few spare lengths, squares, or odd shapes leftover from your last sewing project? Why not wrap the gift in the spare fabric and tie it with string/ribbon/etc? It's sure to make a unique look, and the fabric can be easily saved and reused (either as future wrapping or padding, or in another project).
Paper bags. You know those paper bags you get from the grocery store? Why not put them to good use as wrapping! Simply open them up and wrap them with the plain-side out. Then take your markers, glue, glitter, stickers, etc and go to town! Kids love this concept. It lets you be creative with wrapping a gift, without consuming more. Be sure to recycle the paper after Christmas, for even more earth-saving awesomeness points! (you can also do this with spare butcher paper, printer paper, and construction paper that you aren't using for other things)
Calendars. Instead of throwing out your old and unwanted calendars, tear out the month page and use it as wrapping! You'll have presents covered in beautiful scenery, or cute animals, or sexy pinups (also fully recyclable and totally unique).
Inside other gifts. Why not nestle those earrings inside that handbag, and make your giftee hunt for their treasure?
In reusable tins. Got an Altoids tin sitting around? It's perfect for small gifts, and requires no decoration whatsoever. How about a clean food tin (like candy tins, not tuna tins) or unwanted hat box? Perfect!
No wrapping at all! I know, this is the unpopular choice. But if the ones above don't appeal, keep in mind that you don't HAVE to wrap the gift at all. The whole point of the gift giving is the gift itself, not the paper it's temporarily in. This works well when it's a last-minute surprise (not sitting under the tree for weeks), or in a stocking, etc. If you're feeling self-conscious about handing over an unwrapped gift, compensate a little with the presentation (sing as you hand it over, or make them close their eyes and guess what it is first, etc).
The important part is to recognize that you have options- you don't have to encourage product waste and environmental degradation, and you don't have to spend your hard-earned money on an unnecessary item just because Western capitalism encourages it.

I'd bet that you'll have a more fun time wrapping the gifts if you choose a unique method of doing so. And that's my two cents about it. :)
Labels: crafts, DIY, sustainable living