I just heard back from the Tippr folks...they're not interested in me. Ah, well, moving on to better job possibilities! Thanks to everyone for your uplifting comments of support. :D
And thanks to
Every Little Thing
for alerting me to this meme, which is a great way to pass the time while stuck on the couch job hunting.
@Bed
- Queen. I finally abandoned my narrow single bed a year ago, and haven't looked back since.
@Chore You Hate
- Cleaning the toilet. Ick.
@Dogs
- None at this point. In the past, Rackkit, Dory, Franny, Aspen (all Guide Dogs in training) and Houdini.
@Essential to Start Your Day -
Coffee. One cup (sometimes two) with a little bit of almond milk, along with my morning email and Blogger checking.
@Favorite Color
- Any combination of blue and green (i.e. teal)
@Gold or Silver
- Silver. I look good in both, but I always lean toward cool tones.
@Height
- 5'7". I was predicted at birth to be 5'9", and have always regretted that 2 inch shortage.

@Instrument
- I started on piano, but rocked the trumpet for four years. It's the only instrument which I've had a lot of talent in. Then I got braces, and was asked to switch to euphonium for the good for the band (we needed more low brass) and it was a horrible experience in so many ways. I've recently started learning fiddle, which is an instrument I've always loved but been too intimidated to try.
@Job Title
- Leach on Society (I'm unemployed right now).

@Kids
- None yet. I'd like to have 2, someday.
@Live
- I live in Bremerton (near Seattle, WA). I've been in Western Washington for 3 years, and grew up in San Diego, CA. I've lived in Southern Colorado, northern CA, Los Angeles, and VA (for the first 6 months of my life).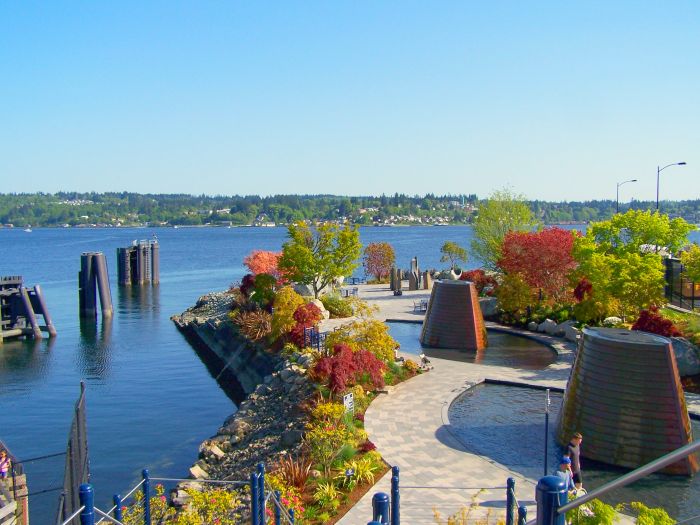 @Nickname
- Beth, Bethy, Bear, Boo-Cat, Izzy.
@Overnight Hospital Stays
- None, really. I was in the ER overnight when I had mono (couldn't swallow my own saliva for an entire day....NOT FUN), but that was mostly because I was waiting to be seen for hours.
@Pet Peeve
- People who would rather be ignorant than intelligent, people who use hateful language (for the record, if you say "that's gay" instead of "that sucks" or "what a fag" instead of "what an asshole" in front of me, I will get peeved), people who betray promises, and gossip-mongers.
@Quote from a Movie
- I don't really recall movie quotes. Book quotes, sometimes, but my memory is too shoddy to absorb movie and TV lines into permanent memory.
@Righty or Lefty
- Righty, ever since preschool forced me to give up being ambidextrous.
@Siblings
- Two older brothers, who thankfully live in the same area. Our family is very close.
@Time You Wake Up
- It's variable, with this whole unemployment thing. But Lucy usually wakes me up between 7 and 9am (either demanding to be fed, or throwing up).
@Underwear
- Currently, bikini-style green patterned ones with cute little bows that I got at Fredericks of Hollywood. Oh, how I miss Freddy's!
@Vegetable You Don't Like
- Peapods. They squeak against my teeth. I can't stand that.
@What Makes You Run Late
- Usually getting lost on the way there. I'm such a Hermes girl- I get lost all the time, which forces me to enjoy the journey.

@X-Rays You've Had
- My lungs, repeatedly. My arm. My teeth (of course). My ribs.
@Yummy Food You Make
- 90% of what I make is yummy (I had great teachers). But I'm known in my circles for our family Kahlua Cake. Which, I'm sad to say, Rom has perfected even better than I did. So now I need to be known for something else. ;)
@Zoo Animal
- Orca whales, of course. Or, if they don't have marine mammals, the bears are always a favorite. And the lions.
(All images copyright their respective websites, except for that last one, which is mine)
Labels: randomness