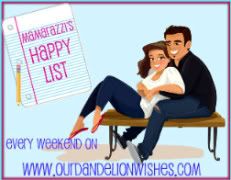 I'm happy because...
I made my first Etsy sale! I opened the shop yesterday, and within 24 hours I have sold a bath fizzy and a bracelet....yay! I hope my buyer loves the products. I'm thrilled as punch about this, and pretty much can't stop grinning.
I'm happy because...
We had sunshine today! It's been rainy and windy for a week, and predicted to continue that way for another 8 solid days. But amazingly, this morning was sunny! And then it hailed. Still, some sun for my plants and Lucy is a good thing.
I'm happy because...
I finally finished my Regency outfit for NorWesCon. I just have to tack on the embroideriness and dinge it up a bit, and I'm ready to go!
I'm happy because...
I might get to see my parents a lot more. Scotsman is bilking me the 3 grand that he owes AND refusing to pay his half of rent, so I'm thinking now might be a good time to pack up everything and go stay in their spare bedroom. It means sacrificing dating, and limiting my job search a bit, but free rent when you're broke is a great option!
Labels: happy list