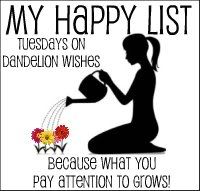 I am happy...
That despite being so sick he had to go to the ER on Xmas, my brother is healing normally.
I am happy...
That the holiday was a success. I admit I was kind of over it, mid-way through the day. But we didn't scare my bro's new girlfriend away, which is fantastic.
I am happy...
That Boysenberry texted me on Sunday to wish me a Merry Christmas, even though he doesn't celebrate the holiday and I'm sure he was busy with his family. Sweet little gestures like that go a LONG way with me, and considering how impressed I have already been by his manners, attitude, life, etc....well, I'm having to maintain a death grip on this whole "dating casually" thing right now.
I am happy...
That I'm finally wrapping up the craziness that has been work for the past 2 weeks. I feel very on top of things, and accomplished.
I am happy...
That I have A PLAN for the new year. The Virgo in me always needs one.
So here it is:
I am starting the P.I.N.K. Method for body toning and weight loss, with a local friend (yay accountability).
I am starting swing dance here in Kirkland.
I am starting salsa dance out at Century Ballroom (1-2 times a month).
I am learning how to knit and crochet.
I am getting a costume or two done for Norwescon, but not going to stress out of my gourd about it.
I am going to get back in the habit of writing regularly so I can stop feeling so damned guilty about it.
And that takes care of my physical, emotional, and creative needs for the new year. Wahoo!
Labels: happy list