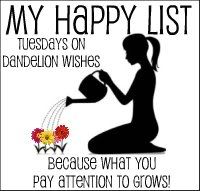 I'm happy...
To introduce to you, Valentino! Who is a talkative little explorer. :)
(check the heart on his side!)
I'm happy...
That despite cheating on my diet and exercise routine, my common sense balance got me back down to 163 lbs. Wahoo! This is mainly because I tried to keep moving a lot, despite going a week without any PINK fitness. And I ate a lot of salads.
I'm happy...
To be visiting my folks in a few weeks, Coyote in May, the fam damily in July, and hopefully my orcas in August. I love having a busy, social year!
I'm happy...
That I finished sewing my Gaza Dress costume over the weekend. It was super easy, and now I just have to rhinestone the following pattern onto the 'bib'. This should be interesting!
I'm happy...
That I found the PERFECT fabric for my River Song dress. Unfortunately, it's $15/yard, so I don't think I'll be making that for Norwescon. But someday!
(and also, I look good blonde. Wahooo!)
Happy Tuesday, everyone!
Labels: happy list