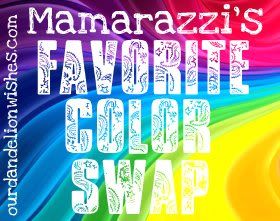 SWAAAAAAAAAAP!
Can this be my Happy List, too? This package certainly made me
happy
! I got partnered with the so-sweet Kenzie from
Crazy Beautiful Mommyhood
.

And isn't this cool- Kenzie lives just a couple hours from me! We have different lives (she's a mom, has horses, can do the life-in-the-country thing, etc) but have a similar sense of humor. Plus, this was her first swap and she made the perfect box for me!
Everything was wrapped in really cute mint-green paper, with little green labels.
Dark chocolate mint M&Ms. I've had these two days and have eaten most of them. OMG addictive!
Pedicure kit, foot scrub, and ice blue nail polish...which I am using tonight.
These are very truly my favoritest colors ever- and she found them in thread (costuming ideas abound!) and paint (perfect for my Italian SCA flag fans!)
A deliciously-smelling candle with a pretty "Follow your dreams" holder...a good reminder!
Mmmmmints, a lovely teal eyeshadow, and Blistex (she knows me SO well).
And to top it off...a gag gift! Can you tell what this is? I'll give you a clue...it's wee, teal, plastic, and it's a little statue of something I haven't gotten in a long time.
Teeheeheee!
I had a lot of fun shopping for
PINK
goodness for Kenzie, and a lot of fun opening and enjoying her
teal
swap package. We've even got plans for a Blate sometime soon, since we're practically neighbors!
Labels: blog swap, happiness, happy mail, pretties, teal