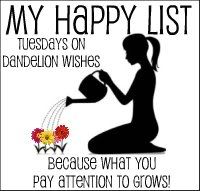 Are you ready for the happy? I know I am! Apologies for the lateness of this post. A busy life is a happy life, right?
I'm happy...
My mom is in town this week, hanging out with me! She's got errands to take care of, but luckily we have enough time for some girl bonding (including the farmer's market and gelato here in Kirkland, assuming it doesn't rain this afternoon).
(best gelato in Western WA, hands down)
I'm happy...
That I have Fedora. This might be a repeat paragraph, every Happy List. I can't help it- he makes me smile, and laugh, and blush, even a thousand miles away. Je t'adore!
I'm happy...
Gabriella and I finished our SCA period-esque chair covers. Mine is NASTY PINK (which, yes, is a color), but it's better than having a vinyl chair in our rapidly-improving encampment. Next up- stenciling the back with my awesome, awesome device!
(that is not my device. Hearts? Ick)
I'm happy...
I get to help with some dear friends' wedding, by being a sewing assistant. Time with friends is good, contributing is good, and creating is good!
(she's having these, in purple, for the bridesmaids and herself!)
I'm happy...
I have SO many books to read. SOOOOOOO many. It makes me smile whenever I see my bookshelves. And I can't wait to send 3 unique and diverse books to my Books 'n' Bloggers Swap partner,
Stacie
. I hope she likes them!
Labels: blog swap, book love, books, crafts, farmers market, fedora, happy list, mama, sca, sewing, smitteny