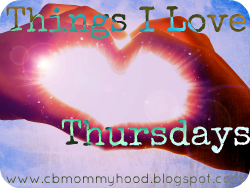 TILT stands for Things I Love Thursday. And since I'm a big fan of focusing on the positive, always, I invite you all to play along. Post your TILT, and link up at Crazy, Beautiful Mommyhood.
Fedora. I adore him every day, but bonus points go to him supporting me endlessly (and from 1,200 miles away) throughout this whole big, scary medical frooferah. And, of course, he texted me while I was typing this. We've got a wavelength. :)

In my copious forced free time, I've been pinning frigging everything. I even started planning my fictional future wedding. Don't you judge me!
Books make me happy. Looking at them, smelling them, sending them to others, receiving them, and reading them.
Family. Without this lady right here, I'd still be in the fetal position on the couch, crying and completely helpless.
Labels: things I love, TILT