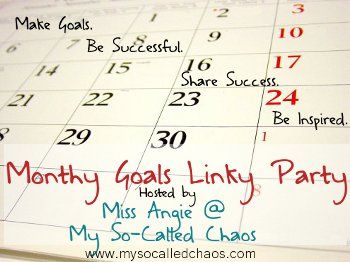 It's hard to believe it's already September. The leaves are going to start turning, winter squash will ripen, Starbucks will bring back Pumpkin Spice flavoring, and I'll be busy pillar to post with weddings, birthdays, and frivolity. But that's how September is- a month of change and chaos- and I embrace it.




August Goals
Go to Whedonesque Burlesque for my birthday
Read and review at least 2 more novels
Clean the entire house (scrubbed top to bottom) before Labor Day weekend
Visit my folks
Organize my dead sewing projects pile so I can tackle it, theoretically, at some point

Have a movie weekend with Otaku

<-- Ironically, we're no longer on speaking terms

Continue caring for the garden

Sew something. Anything.

<-- Massive, massive fail. BUT Nova is having another baby, so I'm thinking a day of turning scraps into baby stuff is due. And blogging about it, of course!
September Goals
Sew baby stuff from scraps, and blog about it.

Super secret hair adventure!

Do the Night Zero final shoot

Co-host the Swapoween with the lovely Miss Angie

Have a wonderful visit with Fedora

Finish and review at least two indie author books

Put together my Ms Marvel costume for Bellingham Comic Con in October

Figure out my Halloween costume (Merida from Brave? Steampunk? Norse goddess? Suggestions??)

Donate items to the Howl-O-Ween

Place Valentino with a good home

Start my midsection exercise routine

Pack more of my house in prep for future move
Labels: august, fall to-do, goals, monthly goals, seasons, september