Synopsis according to Goodreads:
"
Yeine Darr is an outcast from the barbarian north. But when her mother dies under mysterious circumstances, she is summoned to the majestic city of Sky. There, to her shock, Yeine is named an heiress to the king. But the throne of the Hundred Thousand Kingdoms is not easily won, and Yeine is thrust into a vicious power struggle with cousins she never knew she had. As she fights for her life, she draws ever closer to the secrets of her mother's death and her family's bloody history.

With the fate of the world hanging in the balance, Yeine will learn how perilous it can be when love and hate - and gods and mortals - are bound inseparably together.
"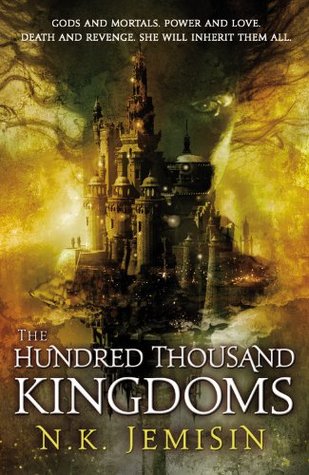 The Hundred Thousand Kingdoms is a beautifully-written book, filled with fantastical mythology, strong characters, and stylistic writing that allows you to fill in the blanks. Jemisin's style of prose is elegant and seamless, making it a "can't put it down" kind of read. The descriptions were fleshed out without being monotonous, and every character was believably shaded in grey (rather than good or evil).
This story is original, although it has hints of classic mythology to it. I love the main character, Yeine, who is definitely a strong female as well as a flawed one. I basically devoured the book in just a few days, and I can't wait to dive into the others in the series.
I highly recommend this book for fans of fantasy, strong female protagonists, mythology, adventure stories, and concepts of good and evil.
Labels: adventure, book love, book review, fantasy, female protagonist, n.k. jemisin, the hundred thousand kingdoms