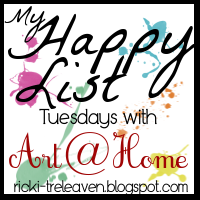 So much happiness going on in my life right now!
I'm happy...
That my new job rocks. It's contract, for now, but I have my fingers crossed that it will be permanent. It's creative, utilizes my skills, pays well, is local (I can and do bus there), my boss is totally hands off, the office is gorgeous, and they give us free stuff like coffee (and, I just learned, bagels on Tuesdays). I actually feel excited to get up every morning and go to work.
I'm happy...
That rehearsals for Guys & Dolls is going well. I've a bit part (Martha, in the Mission band) with no lines and only ensemble singing and dancing. As much as I love acting and attention, this is perfect because it keeps me from getting overloaded and stressed out.
Also, my co-actors are very fun, and talented. Our leads, you guys, are brilliant. BRILLIANT.
I'm happy...
That I've become the Volunteer Coordinator for Twelfth Night Productions. It's a big job (probably bigger than I realize right now), but involves getting people motivated and organized. Who better, right? ;)
I'm happy....
That these two guys are in my life. They bring a smile to my face, every day. (Usually many)
(and yes, Joe actually lounges like that on Fedora, daily.)
Labels: acting, Fat Joe, fedora, guys & dolls, happy list, job, volunteer