I have a few sponsors to introduce you to this month.
And they are awesome.
Introducing...
Happily Rambling, and in addition to being funny, sweet, and genuine, she makes amazing all-natural vegan body care products. I have her Pumpkin Spice lip balm, as well as her coffee sugar body scrub. Both are effective, smell great, and don't overdo things. They also last a long time. I'm itching to buy more of her great products! She recently sponsored the Itty Bitty Beauty Swap giveaway, and she has new products coming out all the time.





Green Mountain Couple
Kayla and Dan co-blog over at Green Mountain Couple. They talk about prepping, firearms, their adventures in homesteading, weight loss, and book reviews. Despite being relatively new to blogging, they've taken to it like ducks to water. They've taught me a lot about canning, chickens, and other life aspects, and inspire me to be a better blogger. Plus, they're awesome swappers! Follow along with their adventures!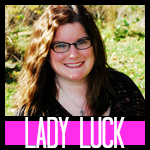 Britney is a full-time college student who has lived a lot of life despite her young age. She blogs about her life, from her medical struggles and weight loss journey to recipes and product recommendations. She's a very devoted blogger with a lot of wisdom and enthusiasm for life.
Go get inspired by her journey
!
Big thanks to my amazing sponsors, who I hope you will all get to know (if you don't already).
Labels: sponsor love