Have you met my sponsors for this month?


I know I don't pimp sponsorship much (honestly, I'm too busy with all of my other jobs), but it feels very nice to have folks who reach out and trade buttons every now and again.

If you're a regular visitor to Living a Goddess Life, you've seen me write about Green Mountain Couple and The Domestic Geek before. If, after that, you still haven't visited them....well.

*ahem*
is Kayla and Dan, a married blogger duo who write about their adventures in prepping and life in Vermont.
They host a few regular linkups, including
Friends Friday
(which is a great way to be introduced to awesome bloggers you didn't know about), and the NEW
Shutterbug Sunday
photo-themed meme.
is Brittany, a gamer girl, theme party hosting, foodie SAH home blogger.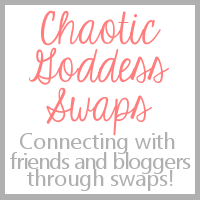 is run by myself and Miss Angie. It's a swap-centric website with occasional giveaways (monthly, or more often). Our swaps have
varying themes
, and are monthly. If that sounds insane...it sort of is. But it's fun! And we love introducing bloggers to each other.
Big thanks, hugs, and virtual mugs of coffee to my amazing sponsors!
Labels: sponsor love, thankful