On this Christmas Eve, I want to introduce you to a very special blog friend of mine:
I first met Kenzie when she was my partner for the Favorite Color Swap back in 2012. She straight-up rocked that swap AND she lives about 1.5 hours from me.
(my fav of the items she sent!)
Kenzie is a lifestyle blogger, and she shares everything from parenting struggles to her daily grind job, to her passion for horses to her current adventure as a first-time home builder.
She's also got a superhunk of a hubby, and an adorable little boy.
Kenzie co-hosts We Want to Know Wednesdays, which provides fun prompts for bloggers to answer, and a chance to get to know each other better through info sharing.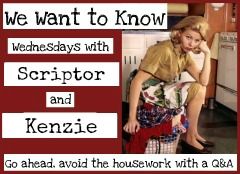 Labels: kenzie, life and lemons, sponsor love