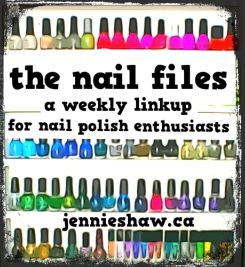 The weather in Seattle this week has been frigid- dry, but in the 20's and 30's during the day. Brrr!
To compensate for my lack of snow in these cold times, I decided to draw snowflakes on my nails.
While I think you can kind of see what they're supposed to be, this was a good lesson on having the right tools for the job- using a toothpick to draw in polish was not ideal.
Zoya "Snow White" over 2 coats of Zoya "Wednesday"
Labels: nail files