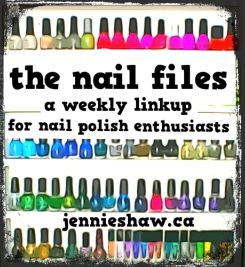 I would really, really love to have my nail tools. But apparently they're being sent via snail, across the Pacific Ocean. :(
Instead, this was an attempt to freehand a Greek key design, using Stripe Rite in gold, over Zoya "Snow White".
This gives you no clue as to my book this week, I know, but suffice to say
Jolene
will be pleased to know I finally read it!
Labels: nail files