Yet more nail looks inspired by this week's Literary Friday book!
OK, I've FINALLY gotten the movie from the library (though not worked up the courage to read beyond the first 3 books in the series).
Thoughts on the movie coming soon...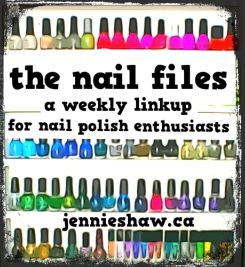 A different rune for each nail! I use Stripe Rite, but the brush lacks the angle to make those gorgeous, calligraphy-meets-kanji marks as well as hoped for.
In good news, nail-art-wise, my brushes and dotting tools should be arriving around Feb 1st.
(Ulta "Oh!", Julep "Cleopatra", and Stripe Rite in gold)
Labels: nail files