Given what my Literary Friday book is this week, I thought I'd paint my nails to reflect the title.
Can you guess what it is??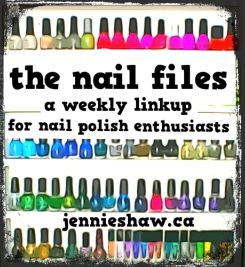 (my apologies to people who are weirded out by feet- I needed a larger palette than my thumbs)
On all toes, 1 coat of Julep "Daria"
On all the little piggies, one coat of Sinful Colors "Let Me Go"
For the Clay Woman, Julep "Faye" with Stripe Rite hair
For the man of fire, NickaK "Ripe Apple" outlined with Sally Girl "Mango Tango" and male symbol arrow with Zoya "Creamy"
Phew!
Labels: nail files