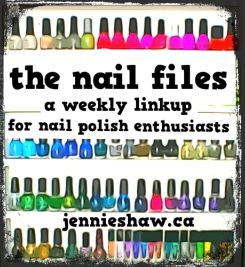 Somehow, Julep shades always look darker on my nails than they do in the bottle (this is "Charlotte").
No matter!
I felt like purple. And then I felt like wearing the hell out of some Philly Loves Lacquer.
That's some Pere Lachaise, a famous cemetery in Philly and an awesome sparkle topcoat.
It reminds me of gravel, with the black and white chunks and large amounts of multi-colored glitter. It catches the light beautifully, and adds some depth without any texture. Amazingly.
I think it would look great over any color. I honestly had to stop myself after 3 coats of it- I wanted to just keep going!
Labels: philly loves lacquer, the nail files