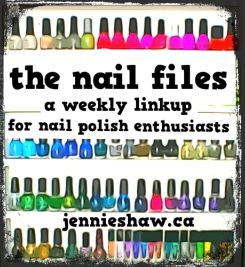 I finally scored an in-person interview, and in typical Type A Virgo fashion I had to figure out my outfit the day before. Which meant, naturally, coordinating my nails to it.
First I painted a layer of Orly "Grave Mistake", then hand-striped with Julep "Cleopatra" (using my square-edged brush).
Then I decided to make it pinstripe, with Zoya "Snow White".
Tada! It matched my outfit beautifully.
(and then started chipping on the ends on the way to my interview. I didn't get the job. But I don't think that was the fault of my nails.)
Labels: nail files