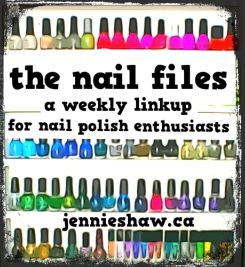 Rick Jill inspired me to create a Mardi Gras-themed manicure (that isn't too garish).
While I only support flashing your tatas when there's something of real value involved, I like the concept of Mardi Gras. Specifically, of going nuts before a period of religious severity.
That's Julep "Charlotte", with Stripe Rite "Green Glitter" tips and Nubar "Blondie" over the top.
My original plan was to make green glitter 'beads' using my dotting tool. When that failed, I improvised. Without showing my tits!
Labels: nail files