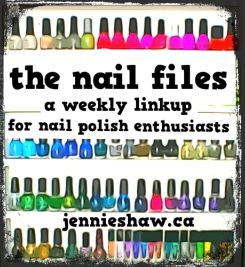 I'll be honesty. Most of The Silmarillion was difficult for me to get through. But Lúthien rocks. Straight up. Basically, she's Arwen's ancestor and that awesome, times ten.
So I knew this polish was going to be delightful.
My camera didn't want to pick up on the gorgeous holographic quality of this polish. But picture a fiery opal. Set it against a background of sparkling, freezing fog. Add some fairy dust.
Labels: aliquid lacquer, nail files