It starts innocently enough. You see a hue that takes your breath away, so you buy it. Then you find a 5-free or 3-free indie brand you start stalking. Then you discover top coats and base coast. And pretty soon it's jellies, crellies, lacquer and other terms. It's enough to make a girl's head spin! So what's the difference between all those types of nail polish?


Creme: An opaque polish with a creamy consistency, usually glossy in finish. Usually only requires 1-2 coats.



Sheer: Meant to be transparent or translucent.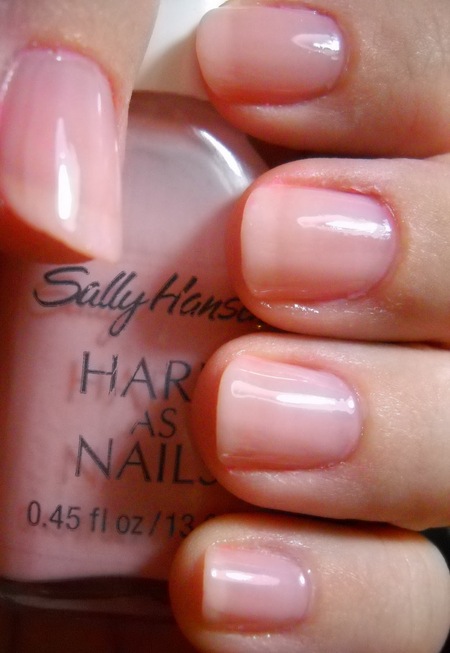 (not my photo)



Jelly: Semi-translucent polish that looks like Jell-O on your nails.
Takes multiple coats to get enough color build up, but has a depth to it because of the 'squishiness' look.
Can make a jelly sandwich by layering a glitter polish between two layers of a jelly.



Crelly: Creme-jelly. A jelly, without the translucency.
Usually the first coat is semi-sheer, so it requires multiple coats to get the same vibrancy you'd get with a creme.



Crack/Crackle/Shatter: A polish designed to shrink as it dries, creating a cracked appearance.
Needs to be layered over a different shade of dry polish for the effect to be very visible.

(not my photo)



Holo: Holographic, wherein microglitter particles cause a rainbow sheen affect on the nail, depending on the angle of the light.

(not my photo)



Textured: Has a deliberate textured, non-smooth finish to it when it dries. Usually bumpy or sandpapery, though I've heard of leathery textured polishes. Enough layers of a good topcoat can render a textured to be smooth.



Glitter: Polish with glitter in it, to include hex (hexagonal glitter), round, confetti, and other shapes. Glitter may be metallic or matte, one color or many, of varying sizes. Glitter toppers are clear with colored glitters.

(glitter topper)





Frost: Has a high sheen with a buffed base, and glitter, so it looks metallic (often in colors).



Foil: Has a high sheen with a metallic base, lots of glitter, so it looks metallic (often in metal-tones).

(not my photo)





Matte: Opposite of glossy. There are mattifying topcoats out there that turn a normally-glossy polish into a non-glossy polish.



Duochrome: Polish that shifts between two colors, depending on the angle of light.

(not my photo)





Multichrome: See above, but with more than two colors in the shift.
(if you're planning on photographing chrome polishes, it's recommended you do so underwater, to see the full fractal spectrum)

(not my photo)



Base Coat: Generally transparent. Worn under all polish, to create a better foundation for polish (helps it last longer) as well as to protect nail from staining.

Top Coat: Meant to be worn atop all polish, to protect it from weathering, chips, and other damage. May need to be applied daily.


And it's worth noting that there is an ongoing debate as to whether there's a noticeable difference between nail polish and nail lacquer. Lacquer is generally thought to be more chip-resistant, harder, and thicker than polish. In my personal experience, they tend to dry much faster, but also have a heftier price tag.

Labels: let's talk, nails