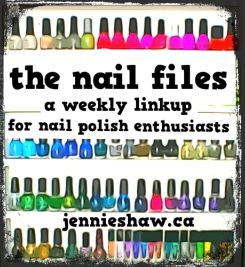 I was attempting a feather nail. This was the result- a bit less awesome than expected, but I was proud to have made it work somewhat.
Basically, I put down some clear base, then pressed the top of a feather into it, let it dry, trimmed the feather, and put a clear topcoat over.
Next time I try this, I'll first trim the top of the feather to the approximate size and shape of my nail, and save myself a world of trouble.
Labels: nail files