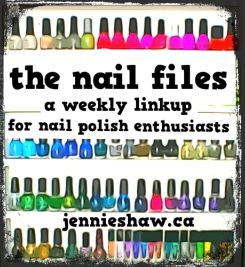 Yay Fall! It's dropped here in Seattle, officially, with solid rain and clouds.
And I have just the polish for that!
My Beauty Spot, thanks to my Beauty Box 5 subscription, in a lovely burgundy, and Sitting in a Tin Can by Pahlish.
To make this quasi-art, I painted a series of hearts with the burgundy, over totally-dry grey. And then they became leafy things.
Labels: nail files