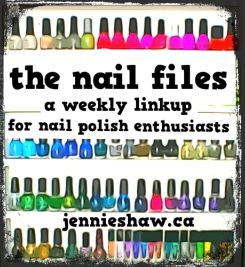 So this happened, on my birthday (erm...back in August...I'm late in posting this), thanks to Fedora (who is the best gift-giver, as well as the best boyfriend, I have ever known)
You'll notice the NCLA nail wraps are down there, in Galaxy. Because I am THAT much of a science and Doctor Who geek.
This is what they look like, on.
I love them! There was enough for two full applications, and they were easy to fit on and file down.
I'm hiding my thumbs here, though, because it wasn't until I put these on that I realized that my thumbnail beds are square. All the others are oval (well, my right hand pointer finger is squoval). How bizarre!
Labels: nail files