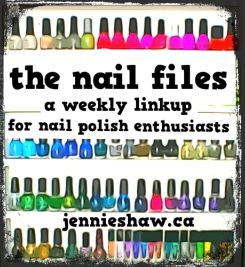 Well, it's November. And I'm hitting a wall with nail inspiration.
I'm not big on Thanksgiving, and it's too early to make snow and Christmas-themed manis....what's a girl to do?
Paint Zoya
Arizona
(IMO, the perfect shade of pumpkin) and accent "dipped" tips in ALiquidLacquer
Dragonspell
(gorgeous amber jelly with gold flakies).
Labels: nail files