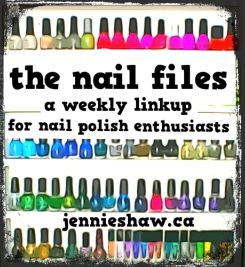 Pop the champagne and throw some glitter in the air- it's nearly 2015!
In celebration of the new year (and all the parties I didn't have the energy to attend), I painted a coat of Nailtini
Champagne
and then tipped my nails with ALiquidLacquer's
Shores of Paradise
.
I just wish I had a camera good enough to show the immense glitter sparkle of this thick polish!
How are you gonna spend your New Year's Eve??
Labels: nail files