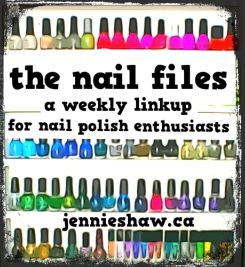 I finally got around to doing a holiday mani!
I tried twice to do a water marble candy cane mani, and failed so miserably I needed to cheer myself up by turning back to this classic.
That's 2 coats of Zoya
Snow White
(it's streakysauce), a tree of Revlon
Emerald City
(made using painter's tape to create a triangle) and a topper of Zoya
Mosheen
, to be the fairy lights and all that jazz.
Can you believe it's two weeks until Christmas?
Me, either.
Yikes.
Labels: christmas, nail files