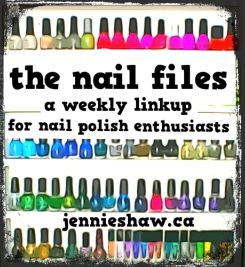 Did I try stamping for the first time this week? Yes, yes I did.
Did it work as expected?
Snowpe.
The lovely
Amy
gave me a Cici & Sisi stamping set, and I tried using a snowflake with Zoya Snow White on Zoya Wednesday. When the snowflake turned out faded (and some of them missing chunks, thanks to a crease in the middle of my stamper) I decided to top them with Zoya Mosheen. I like the resulting affect- you can see the snowflake at one angle, but they're covered by the shimmer at another angle.
Labels: nail files