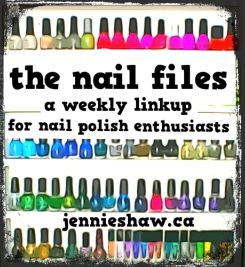 Sunday is the Superbowl, and the Seattle Seahawks are facing off against the New England Patriots. So OF COURSE I had to show my 'Hawks support with this mani!



That's Seahawks water decals from Boston Nail Art, Zoya Noel on my ring finger, and tips of Candies My Lucky Charm.


This was my first experience with water decals. They were quite easy to figure out, although you have to be quick when placing them on the nail because they dry out and adhere pretty swiftly. Also, you should always put them over a white background, not clear, because flesh tone cancels out colors like grey and green (as I found out).



(this was before I cleaned it up, because I was worried that as soon as I started that I'd cock it up somehow)

Labels: nail files, seahawks