Let me tell you about another hidden gem of the Seattle area. Like most things here, the locals seem to have no idea that it exists. A transplant first told me about it years ago, and it took that long to find the excuse to give it a shot (which was the birthday of two friends).
And while it will (obviously) appeal to renaissance faire veterans like myself, and SCAdians, and medieval history buffs, you should totally go.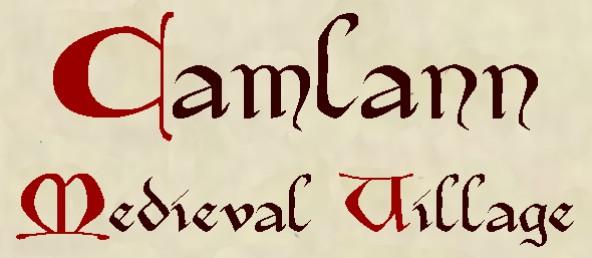 It's a living history museum, so everyone you meet in this (admittedly small) area are volunteers who study medieval history and will speak, act, and react as if you're in a 1300's British village.
The buildings on this parcel of land in the forest were hand built in the style and include a fantastic garden, a small cider mill, shops, a forge, and the Bors Hede Inn.
Owing to this historic accuracy, there were no cell phones allowed and thus, I have none of my own photos to show.
We went for the Twelfth Night Feast- which was held each night during the 12 nights after Christmas, to celebrate renewal. The Bors Hede is delightfully cozy and looked every ounce what you'd expect. The food served was 100% from medieval recipes (a few I recognized from my own forays into medieval cooking and research) and it was delicious. There were several courses, shared among the tables, and it was more than enough of savory and sweet, protein and veg (and some wickedly good wassail).
Also, in historic style, all food was served on a trencher (in this case, freshly-baked bread). Fedora and I took ours home, because he had a mad scheme to make one gigantic burger with it. Which he did:
6 inches of deliciousness
The food alone is worth the price, but the atmosphere is equally awesome. I highly recommend taking the kids if they're studying history, because nothing makes history real better than being immersed in it.
And if you want to dress in period you're welcome to- bring your own or rent costumes there!
Labels: camlann, feast, historical reenactment, living history, medieval, museum, seattle, tourism, village