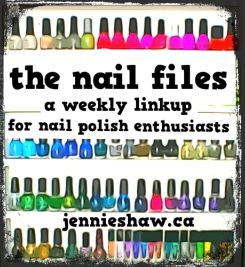 Well, hello there nails. It's been awhile.
Not for lack of trying, though...I've had a few spectacular stamping fails that depressed me so much, I stopped trying.
But there's good news in the PNW this month, and it inspired some bizarre nail art, and so I had to share.
The news?
There are now THREE baby orca in the Southern Resident pods (one born late December, two in early 2015).
Why is this a thing?
Because, at only 80 members, this species is facing extinction. Every year brings death from starvation, disease, boating accidents, loss of habitat, etc. (I promise I won't start my "I hate humans" rant today)
This is a record number of calves born at this time, and one in the smallest pod of the three! They aren't officially named (read: we don't collectively exhale our held breath) until they survive their first year, as the buildup of manmade toxins inside orca mamas usually poisons breastfeeding babies in their first year.
So these babies aren't out of the woods yet.
But it's impossible to run out of hope for a newborn thing, so I was pretty elated by the news.
Here (hopefully she) is:
And my nails?
See the spots? White for the under chin area, the eyespot, the saddle patch (behind the dorsal fin), and the side area (and a black tail, of course, at least from above).
Yes, that's an orca statue with Swarovski crystals.
Labels: nail files, orca