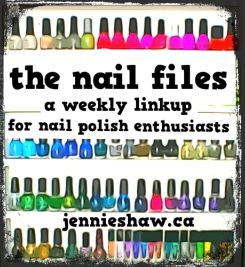 Ask folks their favorite Disney villain is, and $10 says the answer will either be Sleeping Beauty's evil queen, or Snow White's evil queen. For this week's mani, I'm going with the bitch with the baddest brow game.


This is Zoya "Snow White" (
ha!
), Julep "Cleopatra", and Chick Pick Polish "Let me Violet You". And then a NickaK red apple stamped over, and Printcess "
Hard Boiled
" crown drawn on my thumb.
Labels: fairytale fortnight, nail files