Jennie is now setting weekly themes, which I very much needed (because without rails, my crazy train is just a hot mess).
This week's was May Flowers.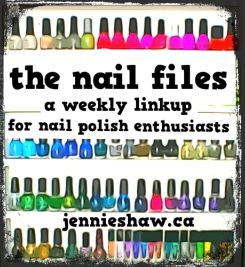 You guys, I had SO MANY great ideas of what I was gonna do. Stamping, and then roses, and dotting, and then a pressed-flower jelly.
And then I got a migraine and it wiped out my entire weekend.
So I reached for some super-cheap water decals I got from Born Pretty Store and went the easy route.
That's also Marma-Laid in the Shade, from Chick Pick Polish, on my ring finger. And a matte topper over everything because I'm a bit matte-crazed right now.
Labels: nail files