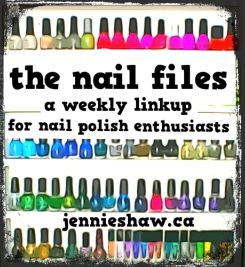 I was going to do more flower nail art, ala the theme/challenge for May's Nail Files.
But then work ate my brain, and this impending move ate my time, and everything else ate my energy.
So I turned to my new obsession crush favorite indie polish: Chick Pick Polish
This is the apricot-hued Northern Lights...
Blue/green flash one direction...
Rose pink flash the other.
Labels: nail files