I finally found my nail polish box!
Seems like it took forever, and I celebrated with a summer mani.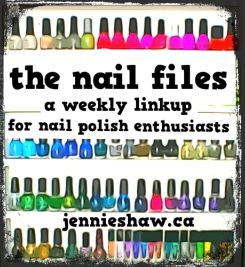 That's two coats of Zoya Creamy, with two coats of
Chick Pick Polish Perfect Peach
over a sticker, to create a half-moon effect. Then I used a nail art brush and Zoya Snow White to make a rind outline and lemon wedges.
A word to the wise: When it's 90 degrees out and dry as a desert, your nail polish will start gumming up on your brush. Seriously, seriously bad news when you're trying to draw something.
Anybody have tips on how to keep the damage low, when this occurs?
In other news, I highly recommend you go make yourself some peach lemonade. A little sweet/tart refreshment is totally summer!
Labels: nail files, nail polish, summertime