This week's theme is "Christmas Wishlist"
#1. Geek-themed baking supplies. This year I made gingerbread ninjas and they were a huge hit. I don't have a lot of experience using my D20 cake molds so far. But that doesn't stopping me from wanting...oh, a
House Mormont sigil cookie cutter
.
(Bear Island represent!)
#2. This
Merida Funk Pop
. And many, many others. ALL THE FUNK POPS. *grabbyhands*
(look at her wee fierce bow!!)
#3.
Wil Wheaton's w00t stout home brewing kit
. This beer sounds amazing, and what a great introduction to home brewing for Fedora and I! Never mind that we don't have enough time and money to maintain our current hobbies...let's add beer!
#5. Lifetime passes to Universal theme parks and Disney theme parks, so we could go whenever we can drum up the airfare. I meant....
Wizarding World West
is opening in
APRIL
. We could feasibly have our wedding reception there (at least, the one for all of our SoCal friends).










I confess...
After seeing Kimi Who post on Affiliate Window, I signed up. In the interest of disclosure, I'll let you know if this actually makes me any money. All of my experience with affiliate linking previous to this has resulted in $0.42, so I'm not holding my breath. BUT in case it works....here's the link to check it out yourself.



I confess...
This has been a rough week for me. I can't go into it, because employers and potential future employers look at this blog and judge my viability as an employee from it.
But the sum is:
I'm sick, I'm exhausted, I'm in pain- the kind of triple threat that makes you unable to deal with anything, bursting into tears and self-hatred ten times a day for stupid reasons, and making bad decisions. The only way to fix this would also bring a host of other troubles on my head. So add "frustrated and feeling stuck/without options" to my list.
Oh, and my hair is now dark grey, with a few light blue ends.




I confess...
I wonder if my insistence that Fedora and I attend the Holiday Hoe-Down pet adoption event this Saturday is because I have a primal need for cuddles and the healing power of cat purrs. Are we ready to be pet owners (again)? Or am I just being selfish?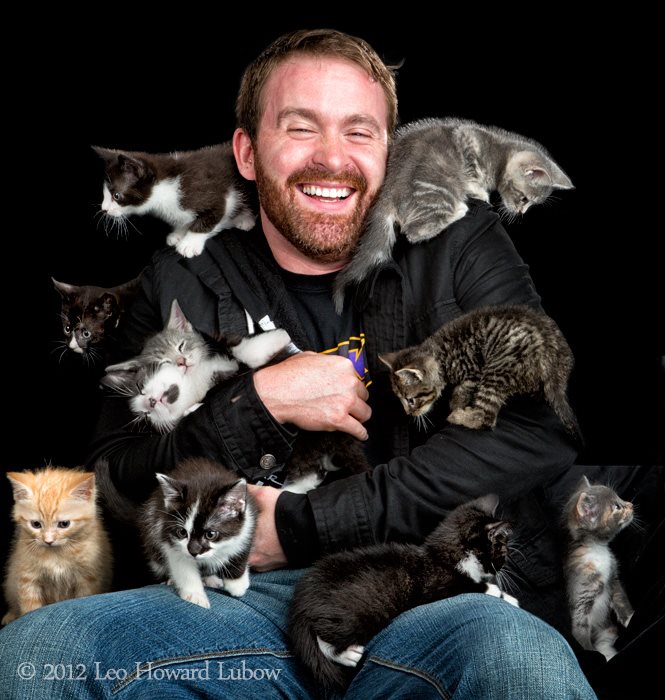 (this is the therapy I need!)
Labels: christmas, five fandom friday, friday confessional, wishes