Synopsis according to Goodreads:
"
Tana lives in a world where walled cities called Coldtowns exist. In them, quarantined monsters and humans mingle in a decadently bloody mix of predator and prey. The only problem is, once you pass through Coldtown's gates, you can never leave.

One morning, after a perfectly ordinary party, Tana wakes up surrounded by corpses. The only other survivors of this massacre are her exasperatingly endearing ex-boyfriend, infected and on the edge, and a mysterious boy burdened with a terrible secret. Shaken and determined, Tana enters a race against the clock to save the three of them the only way she knows how: by going straight to the wicked, opulent heart of Coldtown itself.
"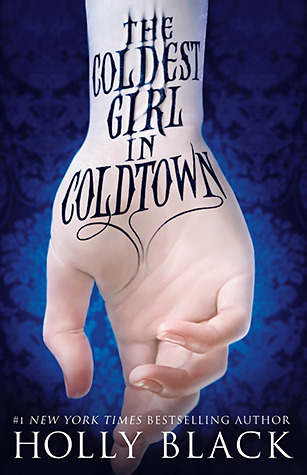 This book revolves around protagonist Tana, who is so realistic of a character that I couldn't help but relate to her. She makes mistakes. She trusts too easily, but not naively. She is stubborn, and she keeps going and fighting and trying, even when (especially when) she doesn't have the plan entirely worked out. She doesn't try to save everyone. She doesn't run headlong into danger. She doesn't consider herself a badass. She's just a normal teenage girl with a dodgy home life, a traumatic past, and a serious ability to be fueled by hope.
The world Black has created is contemporary, with the 'what if' of vampires (vampirism seen as a disease, with some similarities in development to HIV, but the allure is as real in the books as it is in Twilight fangirls today). It felt utterly real, from the interaction between adults and teens (and knowing as a reader that the way Tana perceives the adults she interacts with is colored by her youth) to the power struggles between desperate teen refugees.
And not to give too much away, but GAVRIEL.
I loved everything about this novel, from the writing style to the characters, the plot twists (which I did not see coming!) to the horror scenes (which were horrifying, without being nauseatingly explicit).
Read it. Seriously, just read it.
If you like Holly Black (who is now on my short list of absolute favorite authors), YA, vampires, gothic, supernatural, contemporary, coming-of-age, female protagonists, diversity (hell yeah!), romance, danger, and/or good storytelling, you'll like this one.
*Note: I listened to this on audiobook and it was fantastic! Christine Lakin did a great job.
Labels: adventure, audiobook, book review, contemporary, diversity, female protagonist, holly black, literary friday, romance, supernatural, the coldest girl in coldtown, vampires, YA