Synopsis according to Goodreads:
"
Anna is looking forward to her senior year in Atlanta, where she has a great job, a loyal best friend, and a crush on the verge of becoming more. Which is why she is less than thrilled about being shipped off to boarding school in Paris--until she meets Étienne St. Clair. Smart, charming,
beautiful
, Étienne has it all...including a serious girlfriend.
But in the City of Light, wishes have a way of coming true. Will a year of romantic near-misses end with their long-awaited French kiss?
"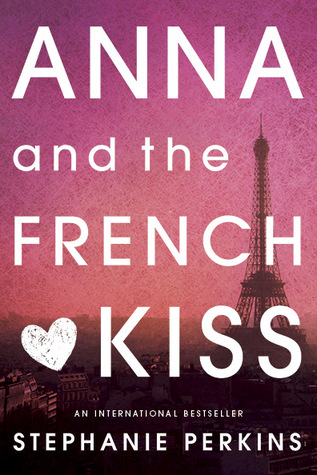 I heard a lot about Anna and the French Kiss, so it seemed an appropriate read/review just before V-day. I'd only read one Stephanie Perkins story prior to this (in My True Love Gave to Me), and I liked it. And this audiobook is narrated by Kim Mai Guest, one of my favorite YA narrators. So I gave it a shot!
This story is pretty typically YA contemporary romance, on my not-at-all-expert opinion. The story revolves around the meet-cute aspect, focusing on the sexual and romantic tension. Anna is sometimes incredibly annoying, but in the way that makes me recall how stupid we all were at age 17/18, jumping to conclusions, misinterpreting things, and being blissfully self-centered all the time. She wasn't likable (to me), but she was believable. The best parts of this book were funny and reminded me of my freshman year in college. Also, the nods to areas of Paris were charming. And the sexiness was very sexy (and not at all explicit, so I'd say it's a clean romance). It did remind me of some of my past relationships (the ones where what Anna thought was happening was actually exactly what was happening, to me) which made it a bit bittersweet.
Overall, this was a sweet, quick, read that's fitting for romantic vacations and holidays. I recommend it for fans of romance, fans of contemporary YA, fans of Paris, and twenty-somethings who want to reminisce on their college days, life abroad, etc.
Labels: anna and the french kiss, book review, contemporary, cute, france, romance, stephanie perkins, YA