Synopsis according to Goodreads:
"
Anidori-Kiladra Talianna Isilee, Crown Princess of Kildenree, spends the first years of her life under her aunt's guidance learning to communicate with animals. As she grows up Ani develops the skills of animal speech, but is never comfortable speaking with people, so when her silver-tongued lady-in-waiting leads a mutiny during Ani's journey to be married in a foreign land, Ani is helpless and cannot persuade anyone to assist her.
Becoming a goose girl for the king, Ani eventually uses her own special, nearly magical powers to find her way to her true destiny. Shannon Hale has woven an incredible, original and magical tale of a girl who must find her own unusual talents before she can become queen of the people she has made her own.
"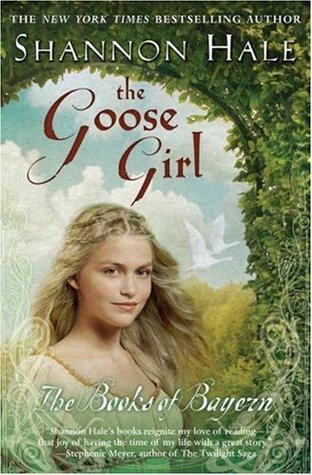 This retelling of the (non-Disney, rather dark) Goose Girl fairytale is excellent for both fans of the source material and those who have never heard of it. Some of the gorier specifics are included, but this one also dives deeper into kingdom politics, magic, etc.
Ani comes into her own, but I hesitate to call it a 'coming of age' novel (it straddles the line between middle grade and YA, I think) because Ani has the grace to take every hardship in stride. She does have some handicaps, and also some amazing powers, but I feel like her real power came from being around some amazing supporting characters.
That being said, it was an enjoyable read/listen (aside from some poor editing in the audiobook, with music and odd spacing between sections). I didn't feel particularly connected to Ani, but there were compelling moments of "can it get any worse?!" and a sweet romance that kept me reading. Complex themes weave throughout (such as classism, criminal justice, etc.) but they're more background noise than addressed issues.
I look forward to reading more of the Books of Bayern, which promise to delve deeper into the established setting (and maybe light on other fairytales?). I recommend this for fans of fairytale retelling in the YA genre, riches-to-rags stories, ensemble casts (though Ani is clearly the sole protagonist), fantasy and magic.
Labels: adventure, book review, communication, fairytale fortnight, fairytale retelling, fantasy, female protagonist, magic, middle grade fiction, romance, shannon hale, the goose girl, YA